Furthering your education? Let us help.
Are you stressed because the grants, scholarships and federal student loans you received didn't cover your cost of education? You're not alone! This happens to many students each year, but now you have the edge, the Academic Edge!®
Fill the gap in your educational expenses - Loans are available from $1,000 up to the total of qualified educational expenses as certified by the school, less other aid awarded. Your school will certify your loan and the funds will be sent directly to them so you have one less thing to worry about.
No Payments required while in school - It is important to remember, however, that making payments while in school will lower the overall cost of the loan.
For questions for a student loan secured through Chicago Municipal Employees Credit Union, contact our chosen servicer, Academic Edge at 1-800-521-7821, email AcademicEdge@slfc.com.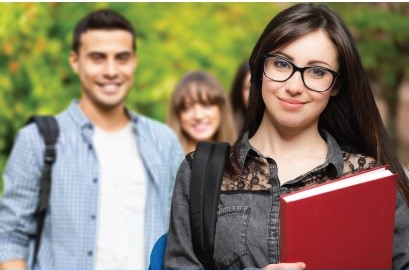 CMECU Supplement Student Loan
Education costs are on the rise, making education in general but higher education especially harder to afford. Chicago Municipal Employees Credit Union can help when you apply for low cost Supplement student Loans. Available to all members, who have students enrolled in qualifying Kindergarten-High School, or students 18 or older who attending any College or Graduate school programs. Borrow up for tuition, room and board, books, fees, transportation, computers etc. Members need to bring in tuition statements, receipts, invoices or any other documentation verify that the purchase is for educational purpose. For more information click here.
Go to main navigation